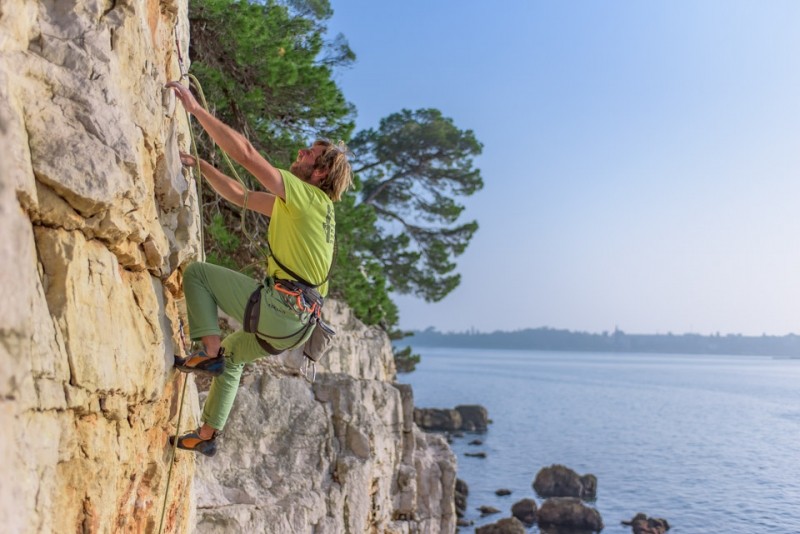 Photo gallery
Free Climbing Event
Get your May started with a new skill and try to defy gravity in an exciting way. Skilful climbers attack the rock causing the sweating with observers looking on, but those who find their own vertical way on a rocky wall will experience a completely different feeling. If you are one of those who like to walk or you are in search of a bit of excitement away from boring everyday life, then the 1st of May is the perfect day for your new adventure.

The Muntravo Sports Climbing Club has prepared its climbing event in the beautiful Park Forest of Punta Corrente (Golden Cape), just 1.5 km from the centre of Rovinj. The old Venetian quarry is the venue of this exciting event, which is accessible to anyone, regardless of age and climbing experience. Along with the professional members of the club, who will keep a careful eye on each individual, you will experience the magic of safe vertical movement and climb up the stone that still adorns many Venetian palaces. Club members will enable you to discover your climbing potential and move your own boundaries.

The Punta Corrente Forest Park is one of the largest natural attractions in Rovinj and it is also where you can calm your pulse after adrenaline-filled climbs. Closed to motor vehicles, it creates an ideal atmosphere for easy walks and bike rides or holidays on the seashore.

Forget about fear, be courageous and try this new height adventure.