44th Istrian brass bands meeting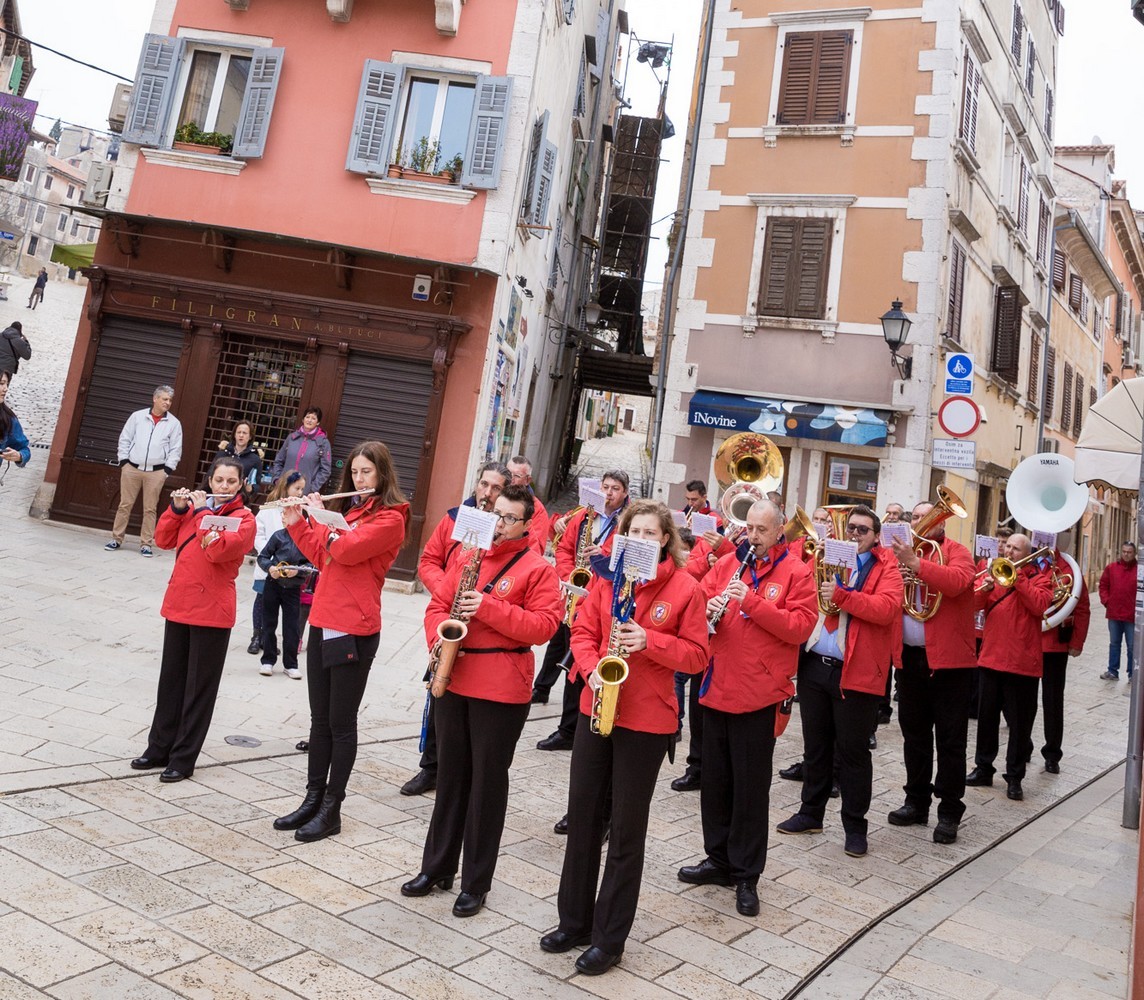 Photo gallery
The event brings together amateur music orchestras from Istria. Program:

14:30 - 15:30 Brass bands parade from Obala Vladimir Nazor to Marshall Tito square

Playing the anthems in the following order: Croatian anthem - Pula / Slovenian anthem - Marezige / Italian anthem - Buje and Vižinada
Follows the opening ceremony of the meeting at the main town square and the raising of the flag of the meeting with the joint play "Krasna zemljo Istro mila".
16:00 Concert part of the program
PARTICIPANTS
:
1. ROVINJ
2. IZOLA
3. LABIN
4. LOVRAN
5. MAREZIGE
6. PAZIN
7. PULA
8. ROČ
9. SPINČIĆI
10. SV.
ANTON
11. SV.
LOVREČ
12. VIŽINADA
13. BABIĆI
14. BALE
15. BUJE
16. BUZET
17. BREG-DOLINA
18. TAR