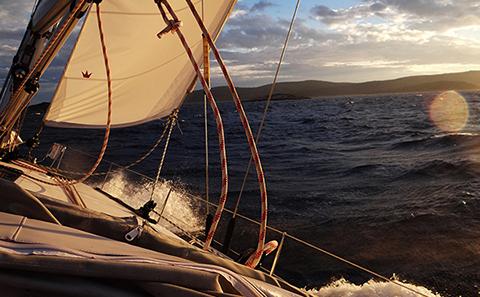 Photo gallery
The Croatia Coast Cup takes place every three years. This race counts as a classic mid-range regatta and takes us every year to a new culturally interesting place. These annually changing locations are very much appreciated by the participants, and make this regatta to something very special; the backdrop to this race being unique each time.

Our new stage destination for 2019 is Rovinj. Due to the ideal combination of two long distances, topped with mixed up-and-down courses, there is something for everyone. Long distance sailors and up-and-down racers will find what they enjoy most. Experience this ultimate regatta feeling. Interesting up-and-downs, two medium distances with night racing and all this with live tracking in the internet await you.

In 2019 there will also be a new additional rating for the title of the Austrian ORC Hochsee-Staatsmeister in Offshore Sailing as part of the Croatia Coast Cup. This title will be played among all purely Austrian monohull teams. We would be very happy to welcome you at the Croatia Coast Cup 2019.
On Tuesday October 15, 2019 at 6 pm at the Lungomare Plaza, there will be the pricegiving of the first stage with DJs So'Chic and Zembos Gelato Party.
Croatia Coast Cup 2019 Program