14th Rovinj's regatta of traditional boats with lug and latin sails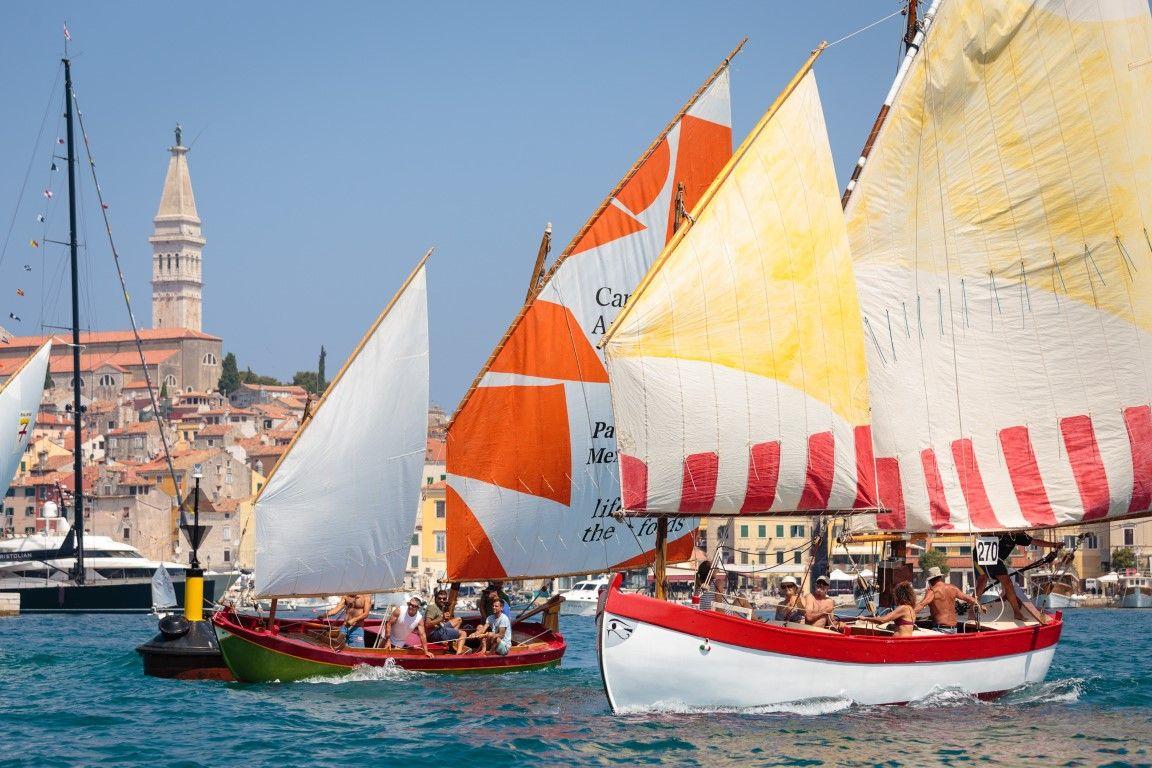 Photo gallery
The Rovinj regatta of traditional boats with lug and lateen sails has been taking place in Rovinj waters mid-June continuously for the past 15 years. From the start the goal of the event has been not only to preserve the traditional knowledge and lug sailing techniques, but also the art of lugsail design and painting. A fleet of about 40 boats from the wider Adriatic area will gather for the regatta, especially from Northern Italy, Slovenia and our Istria and Primorje-Gorski Kotar County. The event program is a creative and artistic celebration of maritime culture and our batana boat, offering an array of activities for all ages.
PROGRAMME
9:00
Arrival of boats and crews. Mooring to a pier on the promenade (big and small pier).
9:30
"I Fish Alone" workshop for elementary-school students (4th grade) organized in cooperation with the Meduza Sports Fishing Club (big pier)
"Learn About Traditional Boats" children's workshop (2nd grade). All regatta participants will welcome the children and accompany them in this very important sailing story. Children's workshop (1st grade) – drawing boats on the promenade and batana scale modeling using cardboard.
12:30 - 13:00
The parade starts at the large pier with a presentation of boats, crews and sails, accompanied by music.
13:30 - 16:30
Regatta
19:00
The opening of the exhibition of children's works and "I Fish Alone" workshop rewards and recognition presentation.
20:00
Awards ceremony at the large pier.
22:00
Event closing ceremony with sweet fritters for all participants.