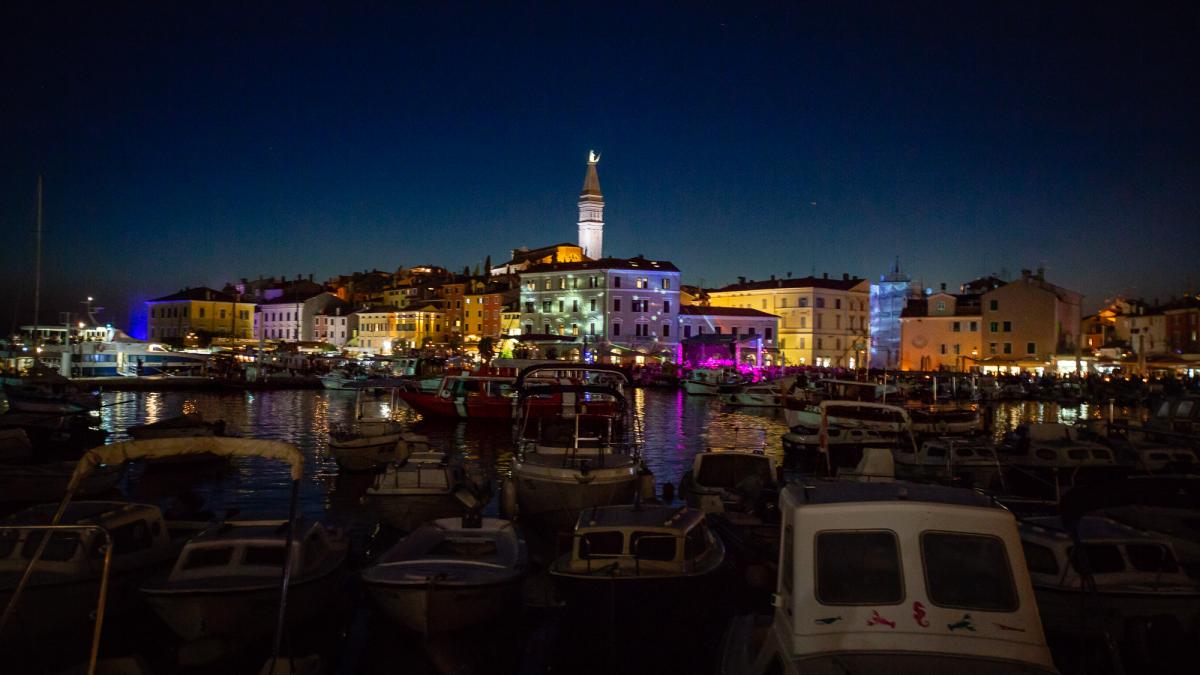 Photo gallery
Saint Lawrence night is an event that accentuates the romantic spirit of Rovinj. It is characterized by numerous concerts of romantic music on different stages around the town. The town's street lights are turned off for this occasion and the town is illuminated with torches. The members of the Roxanne dance club announce the event by dancing through the town.
Program:
21:00 M. Tito square
Band Nola
Band Ricordando Faber
21:00 Obala A. Rismonda
Duo Sara & Saša
21:00 Trg brodogradilišta
Muha & Dado
21:00 Riviera square
SAC-KUD Marco Garbin / Bitinaduri
21:00 Plateau of the st. Euphemia church

Night of love under the stars: Musical program in honor of the night of St. Lovre
(Lidija Horvat Dunjko - soprano; Irma Dragičević - soprano; Blanka Tkalčić - mezzosoprano; Vedran Janjanin - piano; Ronald Braus - baritone; Annamaria Serda - actress)
For all interested guests, a batana boat ride will be organized from the Small pier to the island of St. Catherine. Visitors will be able to look at the permanent exhibition of the newly renovated Batana Ecomuseum, which will be open until 24:00 on that occasion. Batana models will be exhibited in front of the Batana Eco-Museum, and fishermen from Rovinj will weave fishing nets. On the Great Pier, the construction of the batana will be shown, where the caulk will demonstrate how the bottom of the boat is built and restructured.
Download the flyer: Sv. Lovro 2022