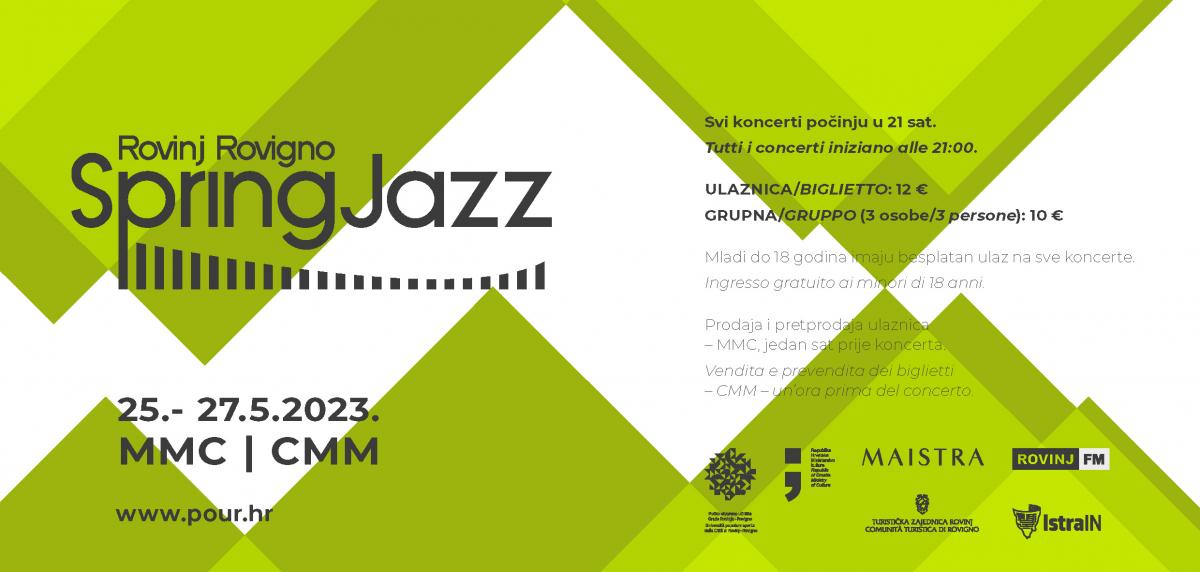 Photo gallery
Traditional jazz festival
Program:
THURSDAY, 25.5.2023
Šimun Matišić Sextet
Šimun Matišić, vibraphone
Matija Dedić, piano
Davor Križić, trumpet
Mario Bočić, saxophone
Zvonimir Šestak, double bass
Krunoslav Levačić, drums
The Šimun Matišić Sextet is a jazz band that has two discography releases produced by Croatia Records, awarded with a total of four Porin discography awards ("Invocation" in 2018, and "Tribute to B.P." in 2021). At the concert in Rovinj, they will present both albums of this band and do a kind of second promotion of them.
*****
FRIDAY, 26.5.2023
Pavle Miljenović Quintet
Pavle Miljenović, guitar
Saša Nestorović, saxophone
Hrvoje Galler, piano
Zvonimir Šestak, double bass
Borko Rupena, drums
Jazz guitarist Pavle Miljenović has two studio albums behind him, followed by excellent reviews, and now he presents his third self-titled album, also the second album with his quintet, called "Arrival". As a composer, Pavle signs all the compositions on the album, and in his arrangements contemporary jazz sounds interesting and compact.
*****
SATURDAY, 27.5.2023
Vesna Pisarović "The Gang of Three"
Vesna Pisarović, vocalist
Pavle Jovanović, guitar
Ivan Kapec, guitar
Here, the voice is an equal instrument in a dialogue with two guitars. The repertoire consists of selected compositions by Steve Laci and some very carefully selected jazz standards.
*****
TICKETS: 12 euros
GROUP (3 persons): 10 eur
Young people under the age of 18 have free entry to all concerts.
Sale and presale of tickets: MULTIMEDIA CENTER, one hour before the concert.