Archaeological Park Monkodonja – Mušego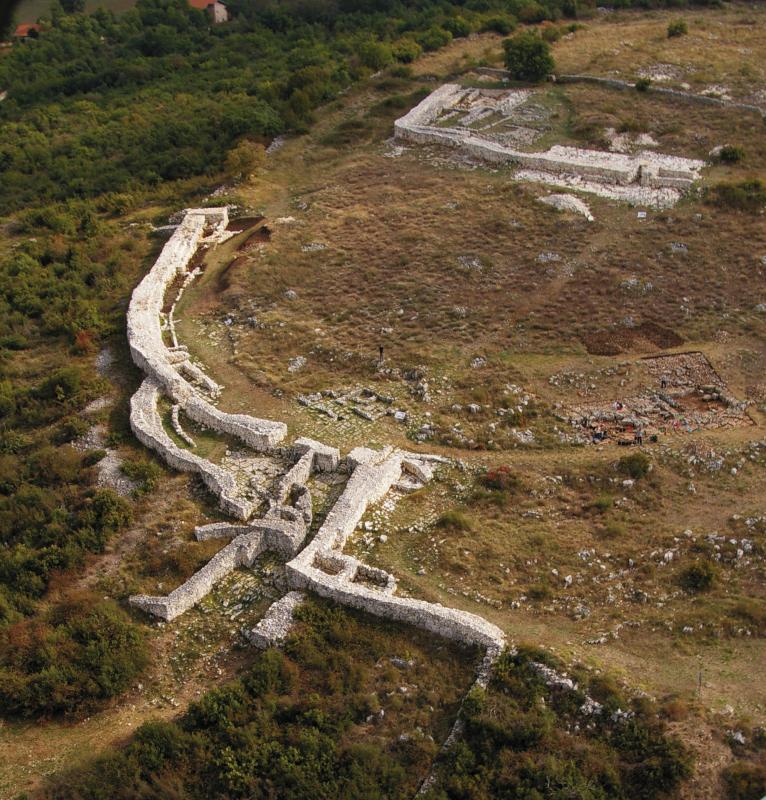 Photo gallery
Hill-fort settlement Monkodonja is situated about 5 km south-east of Rovinj and was discovered in 1953 when the first excavations were carried out. Since 1997 comprehensive research has been carried out as well as the partial reconstruction of the architecture. The settlement, girded by strong dry walls, is located on the leveled top and wide terraces that originate back to the period when stone blocks were dug out and used for construction. It was inhabited in the period from 2000 to 1200 B.C.
The grave tumuli on Mušeg are situated 1.5 km from Monkodonja. Grave monuments such as grave-mounds, with differently constructed details, with the radius of 11 meters and above, were constructed with large stone blocks. In the middle of every tumulus, there is a stone chest built with carefully carved and composed slabs. Their covering slabs were broken by grave thieves. The remains of amber pearls and faiences were left behind, as well as the parts of bronze jewellery.
Recommend it to your friends through these services.. ...