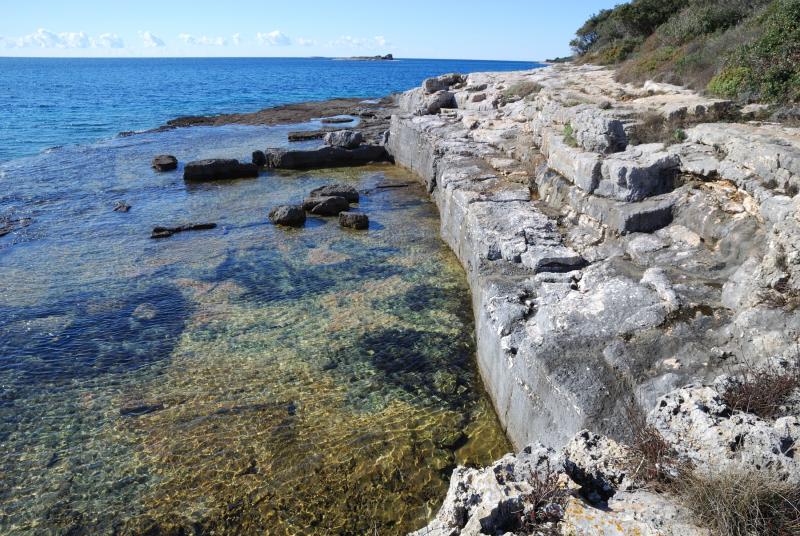 Photo gallery
The remains of an ancient quarry can be found on the Cape of Sv. Damijan on the north side of Sv. Paul Bay. It is situated right by the shore and stretches over 300 m2.
Its lower level is almost at sea level, while the highest point is at around 7 meters, indicating that around 1000 m3 of stone blocks was extracted from the quarry.
Recommend it to your friends through these services.. ...