Beaches on the Island of St. Andrija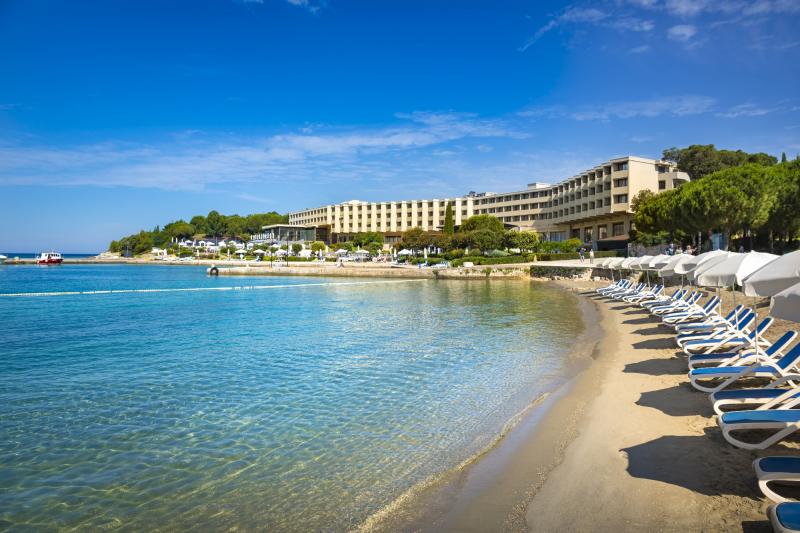 St. Andrew Island is the biggest island in the archipelago of Rovinj in which are with a mound connected islets St. Andrew and Maškin, where are placed many beautiful beaches. You can find a really large number of beaches on the island. They are mainly stony beaches with typical coves covered with pebbles. The most frequented beaches are the ones situated on the south side of St. Andrews Island, near the hotel and the depandanse. Numerous services are offered nearby, like: a restaurant, a pool, miniature golf courses, diver center and others. A small part of the shore near the little port has been covered with gravel, making it suitable for children and seniors. There are a few high rocks on the west side of St. Andrew's Island, which provide the possibility of diving into the sea, and it will be easier for you to find your own little corner on this side of the island, avoiding crowds and noise. The most frequented beaches on the maškin island are situated near the snack bar on the south side of the island. The beaches there are rocky, with a few smaller bays and they provide you peace and privacy.
Recommend it to your friends through these services.. ...