211 North-Northwest (asphalt)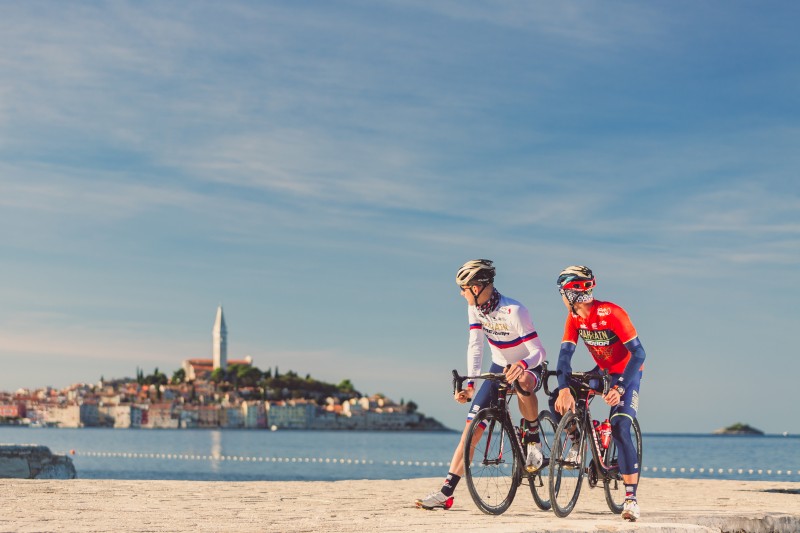 Photo gallery
Itinireray description
The Istrian interior is the thematic guide of a cycling trail that starts and ends in Rovinj, at Valdibora parking. From the western part of the Istrian peninsula the route leads to the heart of Istria itself and, amongst a number of places, it also passes through Vižinada, Ponte Porton and the magical town of Motovun, which is reached from a picturesque uphill slope. The second part of this 137 kilometre long trail passes through Karojba, Tinjan and Sveti Petar u Šumi, and then through Kanfanar and Bale. Cycling trail no. 211 contains a number of captivating sites where you can enjoy fascinating views or perhaps take a break tasting the refreshments in the Istrian taverns. From their appearance, some of these will remind you of days gone by, and each of them offers you the chance to taste the specialities of traditional local cuisine.
Technical characteristics:
This is a rather demanding trail with a total altitude difference of 1,630 metres. The highest point is at 361 metres above sea level, at the 90th kilometre, whilst the lowest is just 5 metres above sea level. The trail is completely ridden on an asphalt road, and the predicted time for its completion is 4h:40m – 5h:20m.
Download map Cestovna karta / Mappa stradale / Road map / Rennradkarte
More about the track on istria-bike.com
Recommend it to your friends through these services.. ...