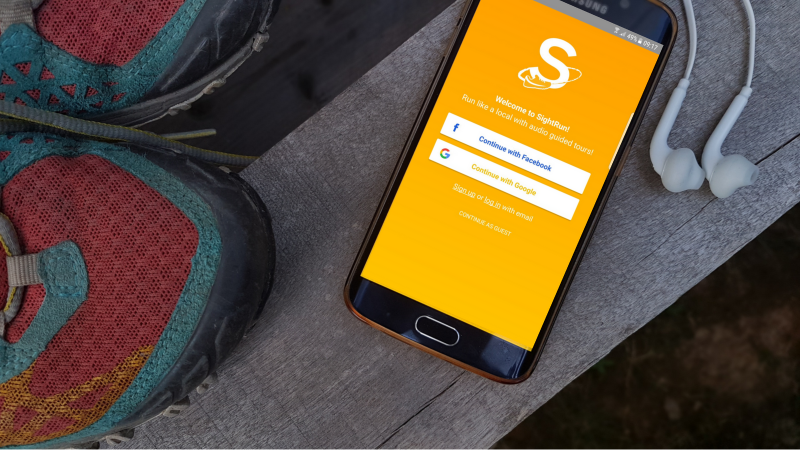 Photo gallery
SightRun Rovinj — Discover Rovinj running
Download free SightRun app on your mobile phone and discover Rovinj while running!
If you are a passionate runner and you never miss opportunity to do your daily run, SightRun mobile app will help you stay active and explore Rovinj at the same time.
SightRun is your audio running guide. It's a mobile app that will navigate you during your run and tell you interesting stories about the amazing sights you see along the way. Simply, it combines running with touristic sightseeing.
The app uses GPS of your mobile phone so it does not matter how fast you move. You can run, you can walk, and you can stop to take selfies.
SightRun Rovinj
To help you discover Rovinj while you go for your run, we have prepared two amazing tours.
The best of Rovinj tour is an attractive 11 km route that starts near the fountain at the Marshall Tito square. It is packed with amazing stories about Rovinj's history and sights along the way. Enjoy!
For the fans of trail running, we suggest Golden Cape Run. This tour is 8 km long and goes through one of the most beautiful landscapes of western Istria. Enjoy running through Punta Corrente (Golden Cape park) and discover the picturesque bays and beaches. SightRun app will navigate you from the starting point, which is at the entrance of the Golden Cape Forest Park. During your run, you will learn about Rovinj, its history and surroundings.
There is a third SightRun tour that starts (and finishes) in front of the Family Hotel Amarin. This tour is 11 km long and combines the best of Rovinj.
Without the need to look at the map, the SightRun App gives runners the opportunity to fully enjoy running while listening to precise audio navigation and interesting stories about Rovinj's attractions.
An especially great thing is the fact that new tours are available in four languages ​​- English, German, Italian and Croatian. All tours are free as well as the SightRun App itself that you can find on Google Play and App Store and download it for your smartphones.
Take your running shoes and earphones and you are ready for your SightRun tour!
Google Play: http://bit.ly/SRonGP
App Store: http://bit.ly/iOS_SightRun
Recommend it to your friends through these services.. ...