"On the Paths of Rovinj Delicacies" Begins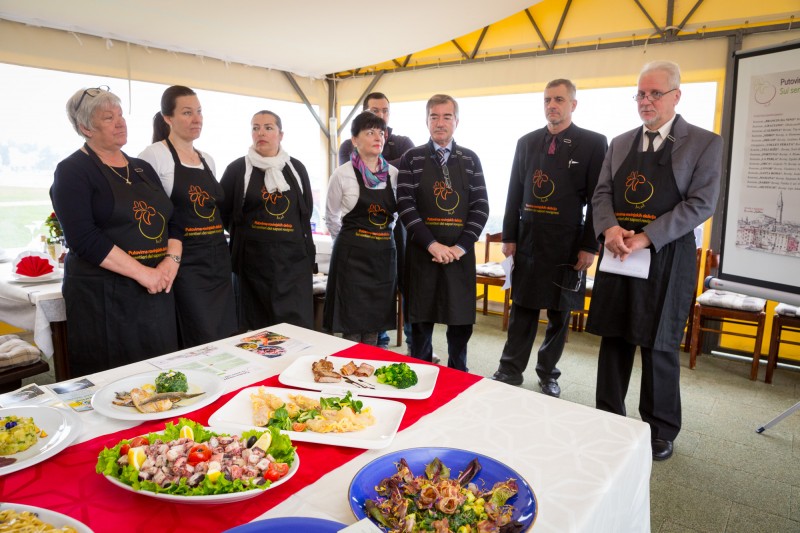 Photo gallery
06.04.2018

From Saturday 7th to Saturday 14th April, the event "On the paths of Rovinj delicacies" will take place in fifteen Rovinj restaurants. This interesting gastro story takes place twice a year, in the spring and in the fall, and this is the 13th edition. The aim of the event is to promote Istria and Rovinj as a gastronomic destination.
In selected restaurants those interested will have the opportunity to choose between two three-course menus, fish or meat, with an emphasis on seasonal indigenous ingredients, at a promotional price of HRK 120.00 per menu. The event is organized by the Guild of Caterers of the Association of Craftsmen with the support of the Tourist Board of Rovinj-Rovigno.
On the occasion of the beginning of this catering event on Thursday, April 5, a press conference was held at the former railway station "Volley Ferata" where this year's event and offer was presented by the presidents of craftsmen and caterers, Marino Deković and Nino Fariš, as well as some of the restaurant owners. Check the list of restaurants and menus here: http://www.rovinj-tourism.com/hr/kalendar/18056
Recommend it to your friends through these services.. ...