12th Photodays Took Place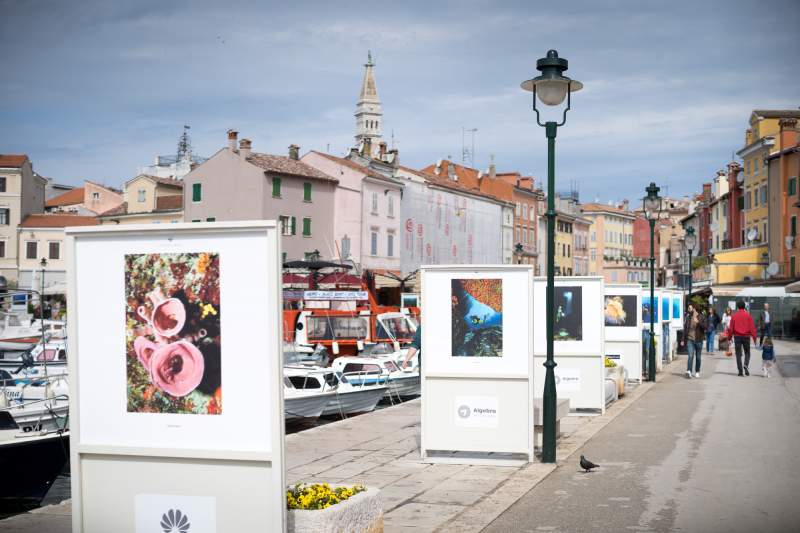 Photo gallery
6.5.2019

The Rovinj Photodays 2019 festival ended yesterday with an official awards ceremony. This year's winners of the prestigious Grand Prix were Sanne De Wilde (France) and Benedicte Kurzen (Belgium) with a series of photographs titled "Land of Ibeji". The decision was made by the international six-member expert jury: Bruna Kazinoti – photographer, Ana Frangovska – National Gallery of Macedonia, Una Popović – Salon of the Museum of Contemporary Art (Serbia), Dr. Iva Prosoli – Museum of Arts and Crafts (Croatia), and Matic Zorman – photographer (Slovenia).
Awarded photos as well as all the other artwork in seven categories (Nudes, Fashion, Portrait, Architecture, Landscape, Documentary, and Conceptual) can be viewed at the Rovinj Heritage Museum until the end of the month. Additionally, three more exhibitions have been organized: "Blue Eyes" by Bruna Kazinoti at CVA "Batana", "Svemir" ("Space") by Balazs Deim at the Italian Community, and "Kaligrafija predjela" ("The Calligraphy of Landscapes") by Sonja Žugić at the Church of St. Thomas. Furthermore, an open air exhibition "Neusporedivo plavo – Sjeverni Jadran" ("The Incomparable Blue – the Northern Adriatic") has been displayed at the Rovinj boardwalk. The authors of the exhibition, open until May 10th, are marine photographers Marin Brzac and Danijel Frka.
Recommend it to your friends through these services.. ...