Tourist turnover in the first half of 2019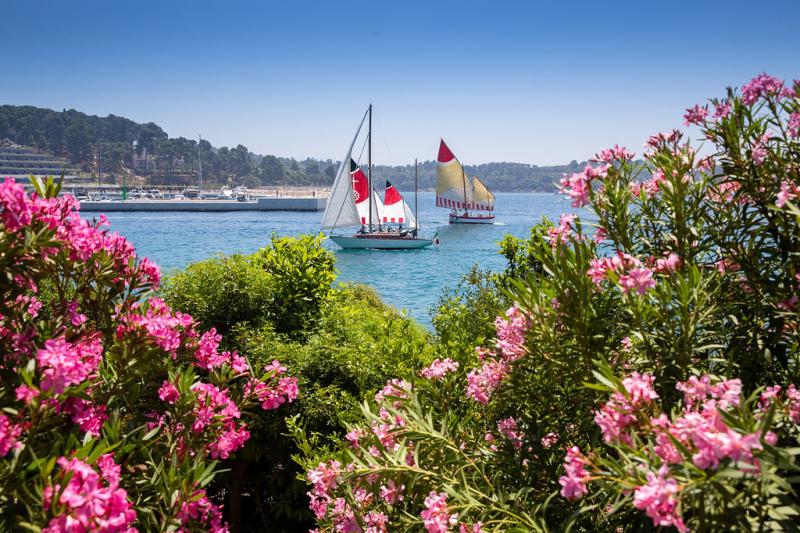 Photo gallery
26.7.2019

In the first six months of 2019, Rovinj made a total of 267.418 arrivals and 1.208.463 overnight stays, which is an increase of two percent in arrivals while the numbers of overnight stays are at last year's level.
Analysis of turnover by country of origin shows that the largest number of guests were from Germany who realized 349.887 overnight stays (a 29 percent participation), which is a two percent decrease than the same period last year. In the second place are guests from Austria with 209.456 overnight stays (a 17 percent participation) and a two percent increase. The third are local guests who realized 110.176 overnight stays (a nine percent participation), which is a three percent decrease. They are followed by the guests from Slovenia with 105.264 overnight stays (a nine percent participation) and an eight percent increase. In the fifth place are guests from Italy who realized 73.970 overnight stays (a six percent participation), which is six percent less than in 2018. The positive trend was recorded in the markets of Great Britain (plus nine percent overnight stays) and Serbia (plus 40 percent overnight stays), while the negative trend in the number of overnight stays, compared to last year, was recorded in the important emissive markets of the Netherlands (minus 20 percent), Poland (minus 22 percent) and Hungary (minus nine percent).
According to the type of accommodation facility, the majority of the overnight stays was recorded at campsites, 421.436 (a 35 percent participation), which is a 15 percent decrease compared to 2018. Hotels recorded 343.123 overnight stays (a 28 percent participation), with a two percent increase. Private renters recorded 212.603 overnight stays (a 18 percent participation) with a 11 percent increase. Tourist resorts recorded 140.846 overnight stays (a 12 percent participation), which is 33 percent increase compared to 2018. This increase was partly due to the change in the Valalta categorization, which divided the existing accommodation capacities into campsite units and permanent facilities which are separately recorded under the category tourist resort.
The aforementioned tourist turnover was realized with a total capacity of 38,536 beds, which is 1,150 beds more than last year by 3 per cent, mainly as a result of increased capacity in the Amarin campsite due to the newly opened Grand Park Hotel, in other smaller accommodation facilities and in private accommodation.
Recommend it to your friends through these services.. ...