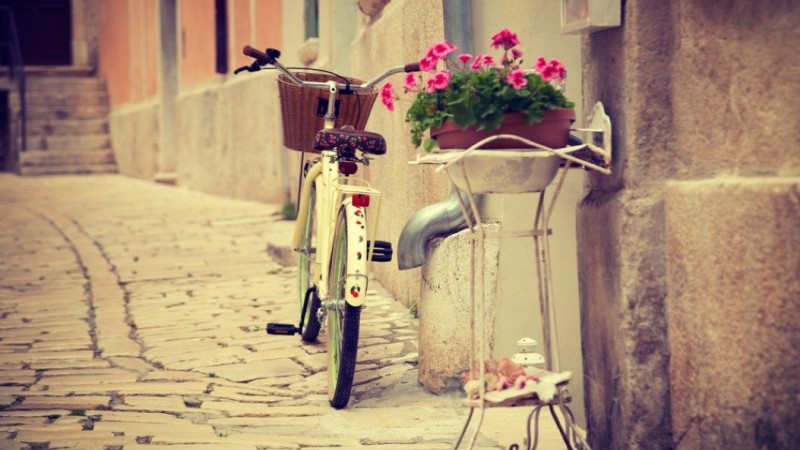 Photo gallery
Spring in Rovinj is perfect for doing sports and leisure activities, especially for spending time in the Golden Cape forest park. Visitors to Rovinj can engage in a variety of outdoor activities such as cycling on well-marked tracks, running, walking, free climbing, etc. Thanks to its attractive sports facilities (the football stadium, basketball and handball courts, outdoor and indoor tennis courts...), Rovinj is perfect place for amateur and professional athletes to train.
A walk along the streets of Rovinj's historical centre is a true artistic experience. Visitors to Rovinj are enthralled by the cultural and historical monuments, the church of St. Euphemia, galleries and studios displaying artworks and souvenirs. The "must see" list of things to do in Rovinj includes discovering Rovinj's rich history, exploring the old town and visiting the town's cultural and historical monuments. Spring is the perfect time for taking a walk along the Monkodonja and Mušego archaeological sites, as well as visiting the Palud special ornithological reserve, situated on the edge of Rovinj.
Moreover, visiting Rovinj in spring gives you an opportunity to attend a variety of events: the spring edition of "On the Paths of Rovinj Delicacies" (during which visitors can enjoy specially prepared fish or meat dishes at promotional prices), "Popolana" (an event dedicated to sports and leisure activities).
Thanks to the mild climate, visitors to Rovinj can go diving already in spring. The appeal of the diving sites in Rovinj lies in the rich, varied and well-preserved marine wildlife and aquatic vegetation, as well as in a multitude of underwater walls, reefs, caves and shipwrecks. The most breath-taking diving site is undoubtedly the wreck of the Baron Gautsch steamboat.
There is also the possibility to go on excursions to various sites of interest, such as the small medieval towns in central Istria, the amphitheatre in Pula, the Euphrasian Basilica in Poreč, the Baredine cave, etc. Various boat excursions are organized around the Rovinj archipelago, the Lim Channel (a special marine reserve) and Brijuni National Park.
Those looking for a carefully designed and comprehensively equipped place offering relaxing body and beauty treatments throughout the year will surely enjoy the wellness centres in Rovinj. Rovinj wellness centres offer a selection of treatments based on Mediterranean herbs and herbal essences.
First-class accommodation facilities which include multi-purpose meeting and conference halls make Rovinj an ideal destination for business meetings and congresses.
True to its reputation as a romantic destination, Rovinj has hosted numerous weddings. Any professional photographer will turn Rovinj's beautiful nature, the well-preserved old town and the hotel designer interior and exterior into the perfect background for unforgettable photos. In turn, the romantic atmosphere of the town will ensure a memorable experience to all wedding guests.
Recommend it to your friends through these services.. ...