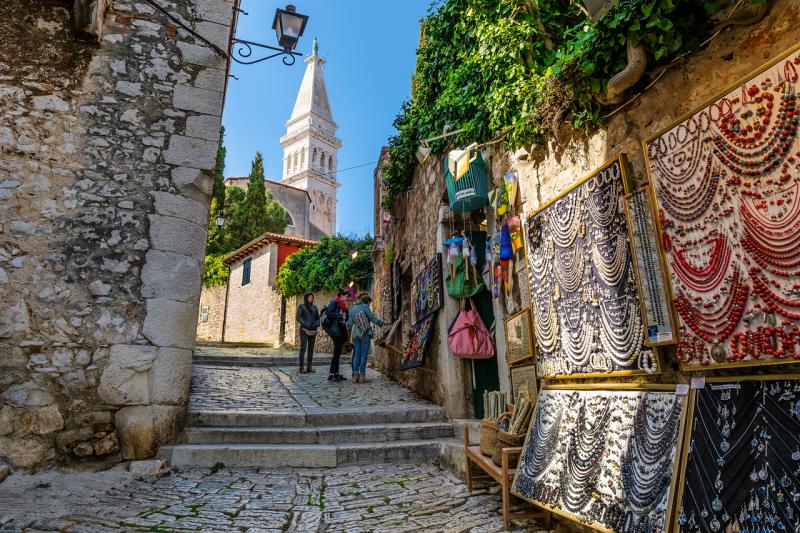 Photo gallery
Grisia Street is a beautiful street with cascading steps that leads up to the plateau of the parish church of St. Euphemia. It belongs to the most recognizable trademarks of the old town of Rovinj. The street is picturesquely cobbled with winding stone staircase. It is unique for its one-day art competition exhibition, which has been organized in Grisia continuously since August 1967 by the Rovinj Heritage Museum.
The exhibition was created at the initiative of members of the Art Colony who aim to contribute to the spreading of visual arts and the revitalization of the town by gathering artists and displaying their works out in the open. A great number of artists display their works on Grisia attracting the attention of visitors and tourists.
Artists such as Mascarelli, Bassani, Matić, Milić, Škrnjug, Šumonja, Vuličević and many others participated in this street exhibition numerous times.
Recommend it to your friends through these services.. ...