The Tastes of Our Fields and Cellars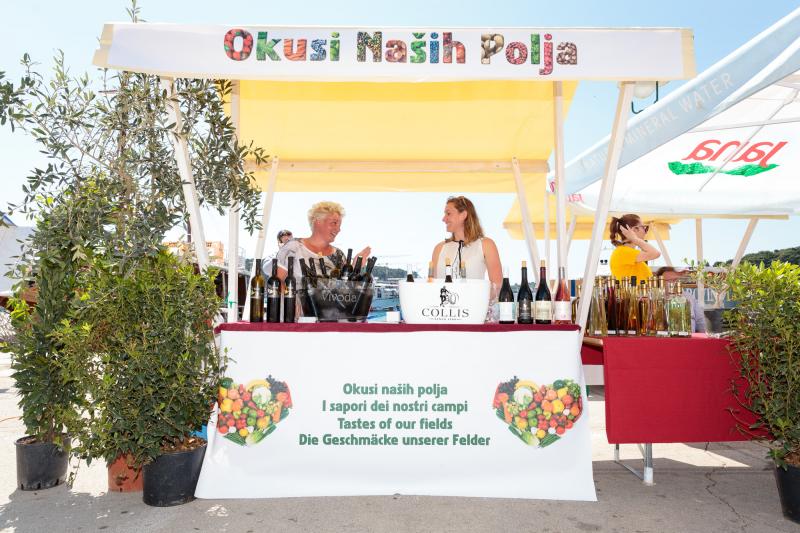 Photo gallery
24.08.2022

The Agrorovinj Agricultural Association would like to invite you to the event "The Tastes of Our Fields and Cellars" that will take place on Thursday, August 25th, from 6 p.m. to 11 p.m. at the Small Pier and Obala Pina Budicina in Rovinj.
Throughout the entire evening, visitors will be able to sample the products of the members of the Agrorovinja Association at attractive prices, such as excellent wines and olive olives, and vegetables just picked from Rovinj fields, while guest producers will present their prosciutto, cheese and homemade bread. Istrian supa will also be prepared.
The Agrorovinj Association is the initiator of the protection of the art of preparing Istrian supa as an intangible cultural heritage of the Republic of Croatia and the organizer of the Istrian Supa Festival, which takes place in January on the Antonja Feast Day in Rovinjsko Selo. In that spirit, traditional Istrian supa will be prepared at the event from warmed red wine, grilled homemade bread, olive oil, sugar and pepper, and an innovation will also be presented: Rovinj supa made from warmed Teran and Merlot, honey, grilled bread, grilled dried figs, olive oil, pepper and Rovinj Pelinkovac.
The greatest current successes of Rovinj producers, i.e., members of the Agrorovinj Association, will be presented at a promotional tasting from 7-8 p.m. Visitors will get the chance to taste Malvasia Santa Eufemia 2018 from the Vivoda Winery, which was awarded the Decanter Gold medal this year, and the champions of this year's Antonja, i.e., the exhibition of wines of the Rovinj region: Merlot from the Grota Winery and fresh Malvasia from the Vivoda Winery, as well as the best Rovinj olive oil from this year's Antonja, produced by Collis.
Come to the Small Pier and Obala Pina Budicina on Thursday from 6 p.m. to 11 p.m., sample the wines and olive oils of the Rovinj region, try the Istrian and Rovinj supa, snack on fruits and vegetables from the fields of Rovinj, and have fun to the sounds of Magnolia Duo!
Recommend it to your friends through these services.. ...