First issue of the gourmet magazine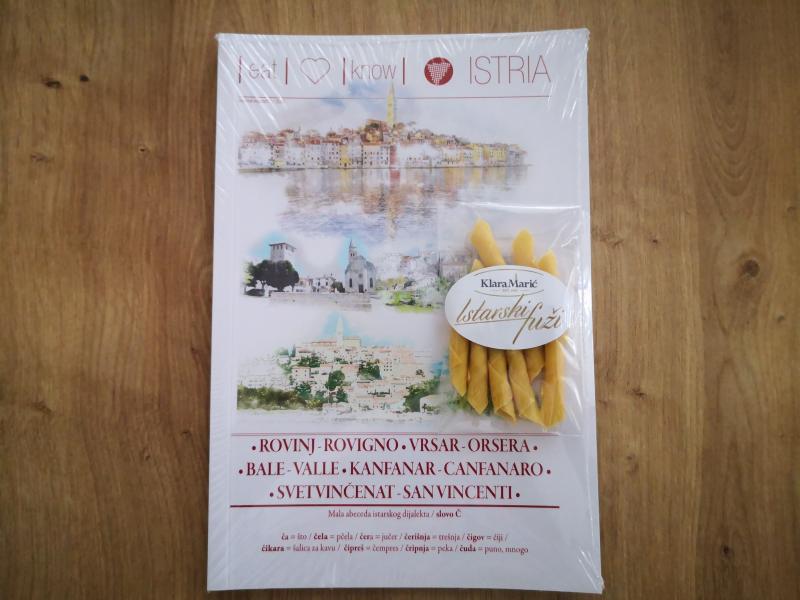 Photo gallery
26.04.2021

In the last two decades, the destination's and gourmet offer of Istria has been recognized around the world. Today, the world's most famous guides place Istria at the very top of the world's gourmet destinations, thus confirming its high quality. Although small in area, due to its natural beauty, rich cultural heritage and exceptional experiences, Istria holds a respected place on the world tourist stage, and according to some research, even every third guest visits Istria because of its traditional cuisine.
Numerous secrets and curiosities of the unique Istrian cuisine and traditions are presented in the first issue of the gourmet magazine "Eat, love, know Istria". It was created in cooperation with the tourist company Maistra, the Istrian tourist boards Rovinj, Vrsar, Bale, Kanfanar and Svetvinčenat and the Association of Craftsmen Rovinj, and its main goal is to preserve and promote many gourmet values of the Istrian region.
Istrian cheese made of the finest goat's and cow's milk, famous Istrian prosciutto, fruits and vegetables harvested from fertile Istrian red soil called crljenica, extra virgin olive oil, fish freshly caught from batana boats that arrives on the Istrian table straight from the sea, wines from Istrian vineyards on the slopes of fairy hills, as well as the Istrian truffle that hides the unimaginable splendor of taste and smell, are the reasons for the "eternal enchantment" of many Istria lovers, which is why they constantly return to it and continue exploring all the magic of the Istrian gourmet scene.
These indigenous Istrian products have secured their place on the pages of the first gourmet magazine, where you can find out more about why they make Istrian cuisine unique in the world.
The Istrian gourmet offer is especially prominent in the first issue of the gourmet magazine "Eat, love, know Istria" through signposts for the daily pleasures of guests and a significant number of gourmet events that take place in Istria during the year.
The numerous visitors and guests of Istria who would like to learn more about its interesting Chakavian dialect on the pages of gourmet magazine can also find a small alphabet of the Istrian dialect called Čabeceda, so they can learn and boast of knowledge of popular Chakavian words.
The local tourist boards of Rovinj, Vrsar, Bale, Svetvinčenat and Kanfanar pointed out that in the first issue of the "Eat, love, know Istria" magazine, everything was photographed and written with love for Istria and its rich heritage. All those interested will be able to embark on this unforgettable "gourmet trip" on April 26 with the first issue of the gourmet magazine, which can be found in the local tourist boards.
Recommend it to your friends through these services.. ...