Prestigious guide Flos Olei awarded numerous Istrian olive growers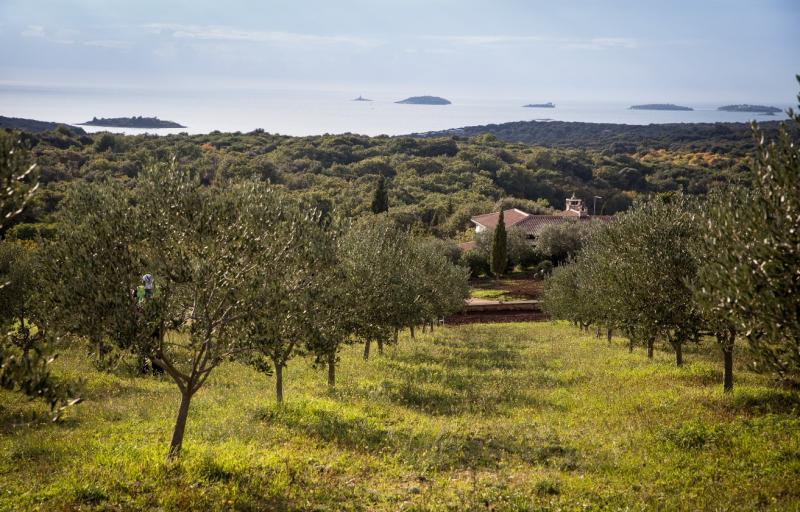 Photo gallery
09.10.2020

On Wednesday, 7 October 2020, the results of the world's only guide to extra virgin olive oils Flos Olei 2021 were announced to the public, and this time Istria and Istrian olive growers had good reason to celebrate. Namely, as many as 71 olive growers from Istria produced quality extra virgin olive oil, which deserved a prestigious award, i.e. inclusion in the new, twelfth edition of Flos Olei. That is why in 2021, Istria will once again be adorned with the title of the world's best region for extra virgin olive oils, for the sixth time in a row.
The Flos Olei publication contains oils from all over the world, that is, from 54 olive-growing countries. Istrian olive growers found themselves in the company of the 500 best olive growers with a total share of as much as 14%. 74 samples of olive oil from Istria were sent for testing, of which as many as 71 were included in the guide. It should be noted that Istria has more listed extra virgin olive oils than Spain, which is the world's largest producer. Namely, Spain is divided into 11 large olive growing regions, and 61 olive growers are included in the guide. Out of 71 olive growers listed three of them - Mate, Ipša and Olea BB - reached the grade of 98.
Flos Olei 2021 is the first international guide dedicated to extra virgin olive oils, which, according to extremely strict criteria, are evaluated by excellent experts-tasters, coordinated by Marco Oreggia, editor and publisher of the guide together with Laura Marinelli. The 884-page guide will soon be published in two language variants (Italian-English and Italian-Chinese), and will present selected countries from five continents and 86 world maps of olive groves.
Recommend it to your friends through these services.. ...